The Swedish Martin Jacobson nicknamed M. Nosbocaj has worked durum since 2008 to get to stand at the forefront of the podium at the WSOP 2014. Born in 1987 in Stockholm, and yet promised a career as a chef, his travels have always brought him back towards poker. Long close to the goal, this champion never discouraged even when he had only 7 blinds left, and that's all in his honor! Among the last competitors of the november nine bringing together 6 different nationalities, he was able to clearly free himself from the European final trio, and finally savor the 1st Swedish victory in the history of poker in the Main Event, thus eliminating 6683 other contenders whose highly anticipated Mark Newhouse.
A mini-documentary devoting his victory to the poker championship was even filmed during the event! Sponsored by a seller of natural supplements (Natural Stacks), and entitled "10 for 10" in honor of his last master stroke, this film traces the best of the 328 hands of Martin Jacobson to the final Heads-up! Between emotions and suspense, we discover a poker player on the hot seat in front of another formidable finalist in the person of Félix Stephensen, showing us a frenzied 100% Scandinavian tête. At the Penn & Teller of the Rio casino in Las Vegas, the spectators had to feast on! Despite a sound and stumbling victory of $ 10,000,000, our young 27 -year -old champion would have even declared: "I did not think much about money", proof that only the passion for the game animated him at the T. In poker, money is an engine but also a brake if it is poorly used. Of the 6,683 players in the 2014 edition, 693 could be paid! But beyond poker tournaments, there is a man in love with justice who decided to use his fortune and his reputation in the service of the weakest, animals.
A poker and animal cause ambassador
Aware of his luck at the game, the ambassador of 888poker does not forget the sad fate that the industrial company reserves 70 billion animals on earth and up to 120 billion fish per year. Just before WSOP 2014, he also joined the REG (Raising For Effective Giving) And thus explained his approach: "For me, an animal life has as much value as a human life. I think it is important that we take our responsibilities! ".
After 11 unsuccessful finals without ever winning the title of 1st world player - 4 EPT finals, and 2 WPT finals and 5 finals at WSOP, Martin Jacobson deserved his 9th place in "all time money list"Alongside the legendary Negreanu and Trickett. More than promoting the only spirit of the game, the important thing for Martin Jacobson is to reconsider our place in the world, and not to minimize our impacts on the future of the planet, as the city of Las Vegas can currently do pumping 90% of its water needs in Lake Mead!
This is why he chose to restore part of his earnings, $ 250,000, to the Reg REG association to help animal lives in suspension which is concerned, among other things, The Human League ET The Great Ape Project. What could be better than a game of money and chance to make people think "Effective altruism"? For participants in this concept, restoring 3% of its income and then increasing by 1% each year, is a fair return of things so as not to continue to fuel the ogre of materialism and human indifference to the distress of others .
Best Casinos - September 2022
200% up to
2000$
+100 free spins
100% up to
200$
+ 500 free spins bonus exclusif!
120% up to
1200$
or VIP version
400% up to
2400$
+120 free spins
400% up to
2000$
+130 free spins
until
1000$
+300 free spins
until
1000$
And 125 free spins!
200% up to
1000$
+50 free spins
100% up to
500$
+ 20 free spins
120% up to
120$
OU 200 free spins
More casinos
REG, the charitable association that plays the game
Far from the sulphurous aspect that the films sometimes convey around casinos, the poker players Mobilized to break this picture of glitter and change the world. Thus, they created this organization today comprising 87 members including Martin Jacobson who comes from Sweden and Philipp Gruissem from USA. Their credo joins the theories of Antispecism dear to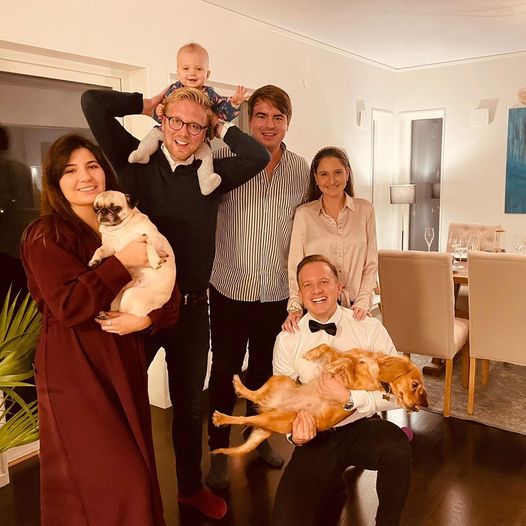 Philosopher Richard D. Ryder his first cantor or in Claude Lévi-Strauss, namely that each life is important outside of everything anthropocentrism.
To find out more, we can read the book of Melanie Joy, "Why we love dogs, eat pigs and wear cows" Or follow the competitions of Igor Kurganov or Liv Boeree who put their talent for poker players and strategists at the service of the rationalization of donations. The American professional player, Daniel Negreanu, in fact even mention on Twitter: "I am very impressed by the mindset of people who are behind Reg. They understood everything and they started something big "!
Even if she is not part of REG, Leo Margets, a great lover of cats and holding a gold bracelet since the WSOP 2021, is also part of this current, by militating in particular for the adoption of animals in refuge Rather than their purchase in farms.
Like Martin Jacobson, the young generations of players are opening up more and more to the animal world and nature to give new meaning to poker, and their victories - and that's all their honor!