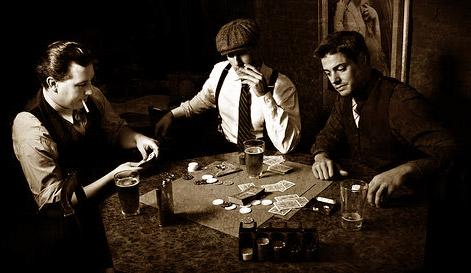 During the month of August, several poker rooms were victims of DDOS attacks which undermined their activity. Indeed, many tournaments had to be interrupted definitively even though they were in full swing. The image of the online poker industry was severely deceased during this summer.
Poker sites blocked by computer attacks
While the industry online poker had been relatively spared in recent years by IT pirates, it was different in August 2018. Several sites offering to play this online card game were actually victims of DDOS attacks. It all started on August 5 when America's Card Room (ACR for intimate) was targeted. While the operator launched its mini online Super Series, a large event with no less than $ 10 million, it was forced to interrupt many tournaments. A significant number of requests simultaneously targeted the operator's servers, thus blocking the services of the latter. Likewise, the legitimate requests of the players were rejected so that they saw their games find themselves frozen in the blink of an eye.
If this computer attack could have been isolated, you should know that it is not the only online poker room to have known such mishap in the summer. From August 9 to 14, 2018, it is the Partypoker and Pokerstars networks that in turn had to face attacks by denial of service. So using the same operating mode, the pirates caused the interruption of many parts and many poker tournaments Among which the Sunday Million, the big Sunday poker event on PokerStars.
Obviously, these interruptions were not without a problem for online poker operators since while the service was ineffective for some players, others could strip blinds of their shameless opponents. A real chaos was therefore sown on a few online poker rooms. Fortunately, the security teams of the various targeted rooms have been reactive to solve problems and reduce future risks. But in terms of image, evil was already already done!
Best Casinos - September 2022
120% up to
1200$
or VIP version
400% up to
2400$
+120 free spins
until
1000$
And 125 free spins!
100% up to
500$
+ 20 free spins
100% up to
3000$
On 3 deposits
250% up to
500$
On 2 deposits
until
200$
+100 free spins
until
5750$
+ 150 Free spins
More casinos
Players victims of DDOS attacks compensated by operators
While a large number of players have been penalized on online poker rooms in August, the various operators who have met disturbances all announced that they were going to reimburse their money to players. In accordance with the general rules of use of the various platforms, players most often recovered the amount they had on their account before the game or tournament has been interrupted by the DDOS attack.
But some operators wanted to go beyond the "simple" reimbursement. Thus, at the end of August, the players who took part in poker games disturbed by computer attacks on pokerstars were able to benefit many rather well -equipped freerolls. The online poker giant has actually brought into play some $ 650,000. An appreciable initiative and appreciated by the players ...