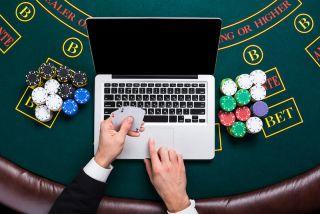 If the success of the online casino is no longer to be demonstrated, certain innovations have been resounding twists. We know that the world of E. Gaming draws its strength and sustainability from its capacity for innovation and adaptation. The smartphone is the best illustration. This race for novelty sometimes leads to strange ideas, if not downright wacky. Here are two who stayed in the memories, but not for the right reasons.
Webcam poker
In search of ever more immersion, the online poker wanted to maintain its success by regularly offering new ideas. In 2011, 888 Poker intends to revolutionize online poker by offering poker tables in the webcam. The idea that may seem wacky is completely logical. The big defect in online poker is that opponents are not all visible. In reality, a poker player will read his opponent, in particular by observing his way of playing and his body language. 888 Poker thought it was remedying this problem with an innovative solution. If the beginnings were encouraging, the 888 Poker team realized that not all players coming to the dedicated tables did not use the webcam. And quickly, poker players followed the movement because they did not want to offer more information than the others gave it.
Finally, the webcam poker was removed from the 888 poker offer under the pretext of technical difficulty. The 888 poker error may have not made the use of the webcam compulsory while not thinking that its use could intimidate online poker players. You should know that in 2011, no one was still talking about Live Casino. We can say that this failure was still an innovation that inspired all the games with a live dealer.
Duplicate Poker
It is an idea that one could qualify as wacky, born in the 90s. Yet the fact of thinking of online poker in the 90s made the American company Duplicate Poker a precursor. The idea of this type of online poker is to give exactly the same cards to two different tables. Player 1 of the table A will have the same cards as player 1 of table B. The player who will best play his hand win the other player. If the idea may seem fun, it leaves a lot of luck to the strategy of a player who will be more prudent than another. We can say that the game is not favored and that risk -taking is not encouraged by this game mode. Basically, we are bored. For online poker rooms, this type of poker monopolized too many poker tables. Finally, nobody found themselves there. Duplicate Poker will then also start on Online casinos, but without more success. In 2008, the company will file for bankruptcy, completed by the international financial crisis.
Best Casinos - September 2022
400% up to
2400$
+120 free spins
until
1000$
And 125 free spins!
until
200$
+100 free spins
100% up to
3000$
On 5 first deposits
until
2 100$
On 4 first deposits
Welcome Bonus
100% up to 1000 $
+ 555 free spins
100% up to
1000$
+100 free spins
until
400$
+50 free spins
More casinos