Atari, a American company, is retaining its luck in the world of cryptocurrency and opens an online casino in parallel. While the video game world is impatiently awaiting the release of its brand new game console, Atari VCS, this announcement surprised its world. We remember the failure in 2018 his attempt to launch a cryptocurrency with Infinity Networks and we thought that the video game publisher was scalded by this relatively bitter failure. Well, not at all and we even have the impression that Auri outbids with the announcement of the creation of this mysterious online casino. We tell you more.
Why Atari creates his token?
Atari therefore seems to be obsessed with the creation of this token. Online casino players know that it is far from being a fad. Indeed, cryptommonnaies are a hit in Online gambling, and even in video games that are monetized. Very clearly, we are in a gray area of the legislation which prohibits playing online money, but not specifically Bitcoin and other cryptocurrencies. Users are therefore not necessarily affected by legislation and casinos can thus offer games in countries where the law has not yet integrated cryptocurrencies. Atari can therefore use his token to sell games, options and take advantage of gamification without having to ask his players real money. Obviously the Token Atari will have a real currency value which will depend on supply and demand, but also on the number of tokens on the market.
Frédéric Chesnais, the director general, sees an opportunity to enhance the firm's products by minimizing financial risks. To do this, the video game creation studio does not embark on this adventure. Indeed, Atari does not have the skills and the experience necessary to also quickly launch a cryptocurrency. It therefore gave a non-exclusive license to the ICICB group. It is Atari Chain Ltd, based in Gibraltar who will emit the Atari Token. This company belongs to equal parts to Atari and the ICICB group. Atari should take 35% of the income generated by his cryptocurrency. We know that the blockchain game "The Sandbox" created by TBS Gaming will use the tokens of the American giant. TBS Gaming will have all latitude to incorporate the tokens into his next creations because they have obtained the operating license. Internally, the teams will integrate this token into the next game published by Atari. For example, to buy particular equipment in a game, the transaction will be done in Atari Token rather than in Euro.
The Casino Atari special cryptocurrency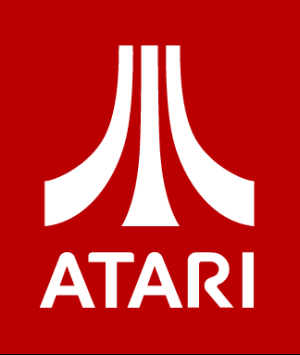 Atari is not at his first attempt in the world of online casinos. After having experienced resounding disappointments in the world of video games, the studio decided to offer its legendary games online version in 2014. The idea was to use the universe of its successful games like Asteroids, Breakout, Centipede and command missile to integrate them into table games, but also in slot machines. Unfortunately the test was not conclusive even if there are brand's online casino games such as asteroid or black widow machines. This time if, Atari wants to relaunch in the game by surfing the wave of cryptocurrency. The idea is far from bad, but the bet remains daring. We have been telling you for almost two years, because we see it: there are more and more casinos which only accept deposits and withdrawals in cryptocurrency. In our Casino guide, we first saw the movement with the bitcoins accepted by renowned casinotiers and then little by little the birth of exclusive rooms for all other virtual currencies. Atari is, in our opinion, in the sense of history. His casino, whose release date was scheduled for the third quarter of 2020 before the COVVI-19, will accept the main virtual currencies, of course, his Atari Token. We do not yet know where he will get his game license.
On the Atari site, there are some rare details on this mysterious online casino:
Casino and lottery games in virtual currency and cryptocurrency
ESPORT & SUB MACHINES
Table games
Scratch cards
We can therefore think that this casino will offer a complete offer. We do not know if all the games will use the Atari universe or if others Online casino game publishers will offer their creations. It seems that Auri did not link his cryptommonaie to his casino to keep greater latitude. It would also seem that this initiative, in view of the group's falling finances, is not a very good idea ...
Best Casinos - September 2022
200% up to
2000$
+100 free spins
100% up to
200$
+ 500 free spins bonus exclusif!
120% up to
1200$
or VIP version
400% up to
2400$
+120 free spins
400% up to
2000$
+130 free spins
until
1000$
+300 free spins
until
1000$
And 125 free spins!
200% up to
1000$
+50 free spins
100% up to
500$
+ 20 free spins
120% up to
120$
OU 200 free spins
More casinos